this will include the county flag and California Flag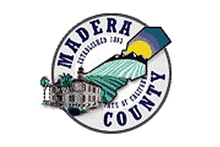 Information
Edit
Oakhurst is a state of California and is in Madera County. It is 23km (14 miles) south of the entrence Yosemite National Park. The population in 2010 was around 2'000 it is in the Pacific time zone and zip code 93644.
Geography
Edit
Oakhurst is located on the Fresno River 4.8km (3miles) south of Yosemite Forks. it has state highyways 41 and 49 at the southern end of Californa.
Oakhurst was first named Fresno Flates in 1873 than in 1912 it was changed to Oakhurst. Sierra Entertainment started thier game company in Oakhurst untill 1999.
Politics
Edit
In Californa Oakhurst has the 8th senate which is runes by Ruplublicans. They also have the 5th assembly district also runed by Republicans.
Highway 41 connects Oakhurst to Fresno.
Cable TV is connected to the Northland Communcations.
MLB Picther Ted Lilly went to Yosemite High School in Oakhurst.
References
Edit
https://en.m.wikipedia.org/wiki/Oakhurst,_California (info + images)