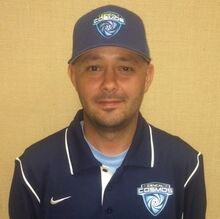 Not much is known about Tim other than he is the current coach for Fresno Freeze. Before being a coach at Fresno he Freeze he played for fresno and Clovis. He has been coach for many teams in the Fresno California and Clovis, California area.
References
Edit
http://cencalcosmos.com/tim-carroll-youth-academy-director-apprentice-program-director/ (info + image)
Ad blocker interference detected!
Wikia is a free-to-use site that makes money from advertising. We have a modified experience for viewers using ad blockers

Wikia is not accessible if you've made further modifications. Remove the custom ad blocker rule(s) and the page will load as expected.